As the video editing app industry grows, we have editors spread worldwide filming amazing things! Video-cropping is a highly significant part of editing among professional and amateur editors. Learning how to crop a video can do wonders to your video, like emphasizing a specific position, changing the dimensions, and removing unwanted distracting elements from your video.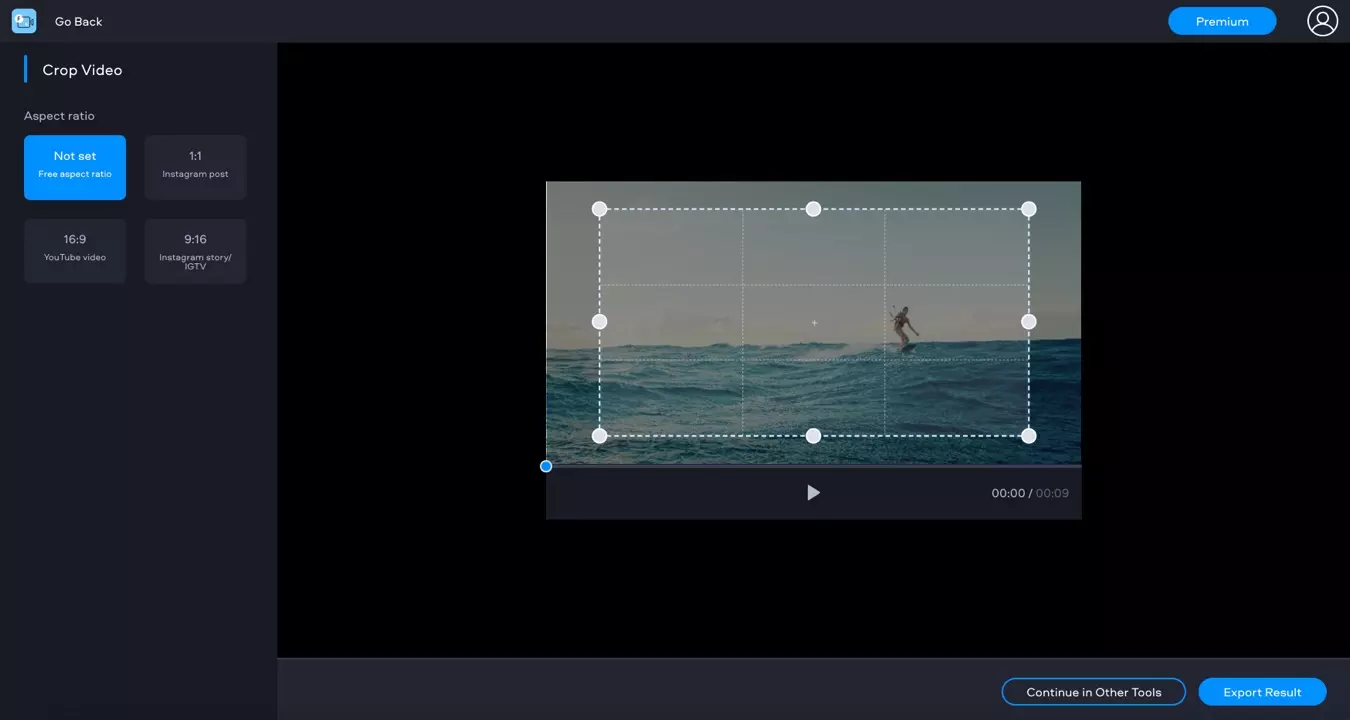 Many downloads of editing apps and software alike, but learning how to use software can be very time-consuming because of complex UI, and tasks as simple as cropping a video can become strenuous. No wonder these are great and will prove to be fruitful, but this article focuses on the top 4 ways to perform a simple video cropping task which will not require you to go through tremendous efforts of installing and learning how to use a new software! So here we go!
KAPWING.COM
The best thing about cropping a video on Kapwing is that it's a website, and it is FREE! It makes it pretty much clear that it is platform-independent. That is, it doesn't matter whether you have Mac or Windows, or Android. While installing software, it used to matter (they were costly too!) but not anymore. Just open your browser and jump right onto the website.
STEPS TO CROP A VIDEO:
Open Kapwing.com.
Register with your email ID or Google ID.
Go to 'My Workspace' on your profile and click 'Create New Project.'
From the left panel on your screen, click on the plus sign with the label 'Add Media' and upload your video from your device.
You will see a panel on the right-hand side and an 'EDIT' tab which will appear by default.
Under the tab, click on the crop option. Refer to the image for help.
Download the cropped video onto your device by going on the green "Export Video," as seen in the image.
See Also: How To Download Videos From Ozee Website [Full Guide]
INSHOT APP
With over 100,000,000+ downloads on the Play store, InShot is taking the lead by providing the best video editing tools with a user-friendly interface. It is available on both iOS and Andriod app stores, so it is not limited to a specific platform type.
You need a smartphone, and you are all set! Let us look at how to get our video cropped with style and ease.
STEPS TO CROP A VIDEO
Download the InShot app.
Click on the 'New +' icon. It will open up your phone gallery, and you can choose your video from it.
Above the video timeline at the bottom of the screen, a list of tools is in a horizontal slider. Slide the bar and locate the 'Crop' option.
You can use the 'Free' crop option or platform-specific options, such as video for Instagram, YouTube, etc.
Click on the 'Save' button. Piece of a cake!
CLIPCHAMP.COM
Again, Clipchamp offers everything that Kapwing does. It is also a website that you can access from any OS or device. Let us see how to crop a video here. The website is user-friendly and provides a multitude of editing tools.
You can also scale your video while trimming it and give your video the best focus and angle it can get. Let us look at how to get on with it:
STEPS TO CROP A VIDEO
Go to Clipchamp.com
Register with your email ID or Google ID
Now, click on 'Create a video' from the homepage in front of you.
Click on the '+' sign at the top from the vertical sidebar on the left. Add your video file from the computer or your smartphone. It even lets you upload your video from the cloud, like Dropbox or Google Drive – a bonus.
Drag the uploaded video from the left panel to the bottom timeline.
Click on the 'Transform' button as shown in the picture and crop your video to an adjusted and better dimension.
Click on the 'Export' option at the top right corner, choose a resolution, and download the video!
INVIDEO.IO
With a whopping 7M users and #1 Product of the Month by Product Hunt, Invideo offers many editing features, including a user-friendly UI for simple but significant tasks like cropping a video.
You can select the free subscription pack from the offered packages, which by default, are all the tools for basic video editing, including the video-cropping tool. Again, no expense! Let us look at cropping videos from any device, a computer, or a smartphone.
STEPS TO CROP A VIDEO
Sign up on Invideo.io.
Click on the blank canvas option from the main page and choose a dimension.
Select 'Make a video.' you can choose a classic size to post anywhere or even platform-specific dimensions, such as Instagram videos or stories.
Click on 'Upload Media' from the left panel and insert the video from your device.
Choose the Edit panel from the right menu bar and click on 'Crop Frame' from the 'Video Edit' tab. Refer image for help.
Select the 'Download and Share' icon at the top right corner and then download the video. Simple as that!
Conclusion
There are even more ways to get the video cropped and upgraded, but these are our Top 4 picks as they are freely available user-friendly options. Now that you have learned how to crop, get out there, and make your videos professional and magical!
See Also: 5 BEST TORRENT DOWNLOADER FOR ANDROID|UPDATED LIST OF 2023
Nandagopal Rajan is Editor at TechBowl. He writes on technology, gadgets and everything related. He has worked with the India Today Group and Hindustan Times and is an alumnus of Calicut University and the Indian Institute of Mass Communication, Dhenkanal.